Anveo Communications Suite

Phone Numbers Worldwide

SALE

Web Calls

'Click to Call' ContactMe Buttons

Active Calls Dashboard

NEW

Integrations

Audio Messages/Prompts
---
Audio Prompts made easy with Anveo.

With Anveo it is easy to create, organize and use Audio Prompts.
You can upload an existing audio file and use it as your Audio Prompt. There is no need to worry about different audio formats.
With Anveo you can use audio files in any major audio format such as MP3, WAV and WMA.
Also, Anveo offers a convenient way of recording a new audio message/prompt using your regular phone.

Anveo makes it easy to manage Audio Messages. You can create, listen, organize and annotate them with intuitive interface.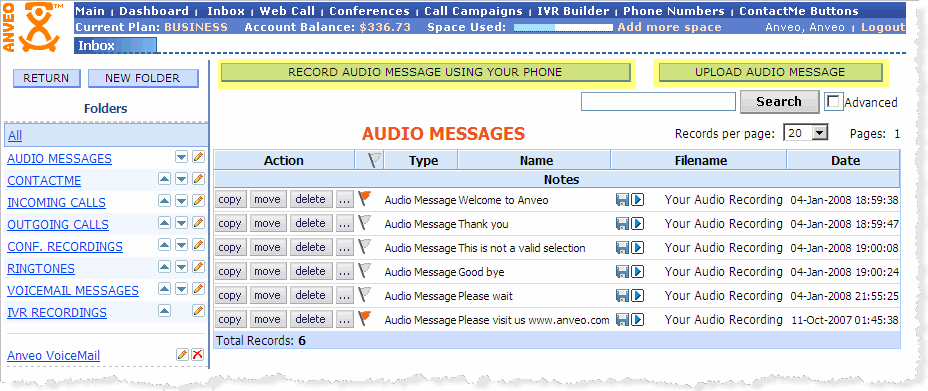 How to use Audio Messages/Prompts
Custom Audio Messages/Prompts can be used in many Anveo Call Controls such as Playback, Transfer PRO, Single Key and VoiceMail.