Transfer to SIP URI destination
---
Answer calls using any SIP compatible device or forward calls to any SIP uri.
SIP Call Control provides a simple way to forward calls to any SIP URI or to SIP device registered with Anveo.com Flexible options options with no additional per minute charges for forwarding to SIP! Even when forwarding calls to SIP you can still enjoy advanced features such as call recording and transfer to Anveo extenstion.
---
Example
Here is an simple Call Flow which will transfer a call to a custom SIP URI.
If transfer attempt was unsuccessful the Robotack Call Control will notify the caller by saying your custom message.
Flexbile CallerID options
With Anveo you can customize CallerID number and even CallerID name.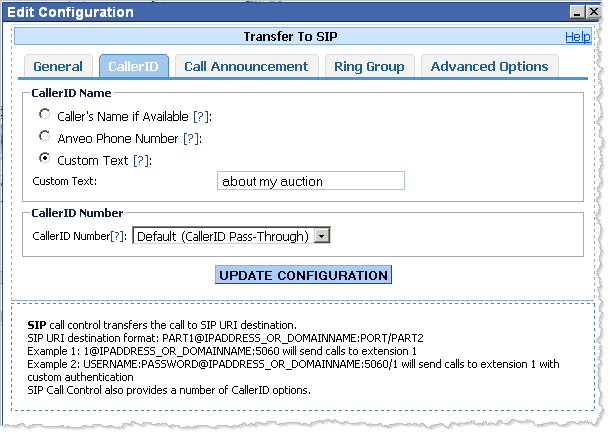 Configurable Call Announcement
Take advantage of customizable call announcement so you can know the nature of the call before engaging in the converation.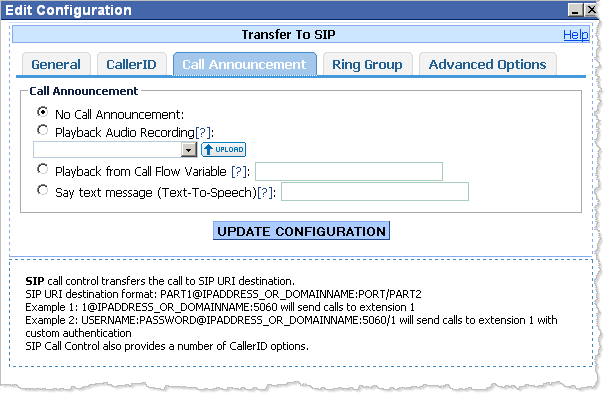 Ring Group
Have more then one SIP phone? Have a group of employees who can answer a call? Use Ring Group with flexible options like calling them all at once or one after another.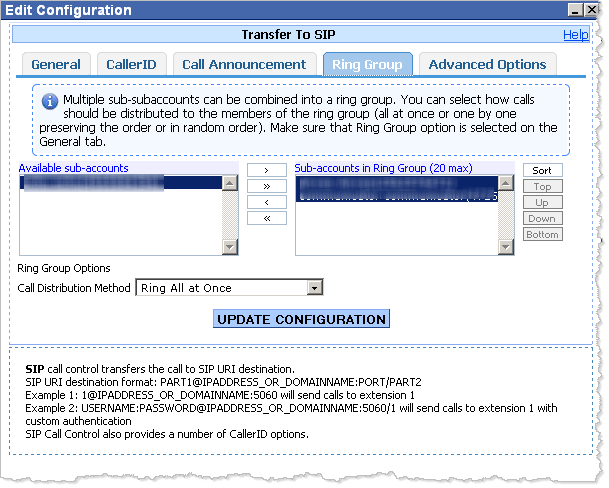 More Options
Confirure music on hold, call recording and call forwarding options. Even SIP Headers are customizable (for advanced users)!