Track Call Flow results
---
Track Call Flow status/result for your Outbound Call Campaigns or API Requests
Anveo offers you a number of options to track Call Flow results.
RESULT Call Control is the easiest way of doing it.
Anveo Outbound Call Campaigns can benefit from using RESULT control to track campaign progress and results.
Call Flow RESULT information is included in Call Campaign Result Report and Call Campaign Details Screen.
Call Flow results can be also retrieved using Anveo API call.
You may also track Call Flow results using Anveo Call Flow HTTP data integration capabilities.
HTTP Call Control can be used to send Call Flow result directly to your web server.
Or you may choose one of Anveo Notification Controls such as EMAIL, ICQ, GTALK, MSN and AIM to deliver the result.
Samples
RESULT control is easy to use and configure. Here is a sample Call Flow configured.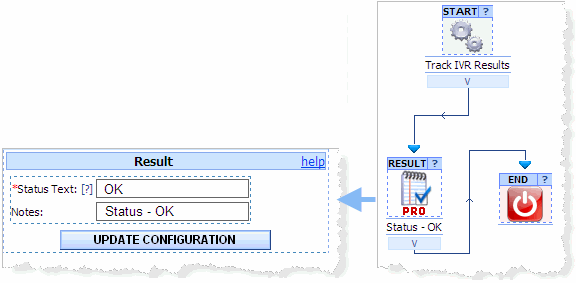 ---
'Call Campaign Dashboard' with 'Call Campaign Result Report' open.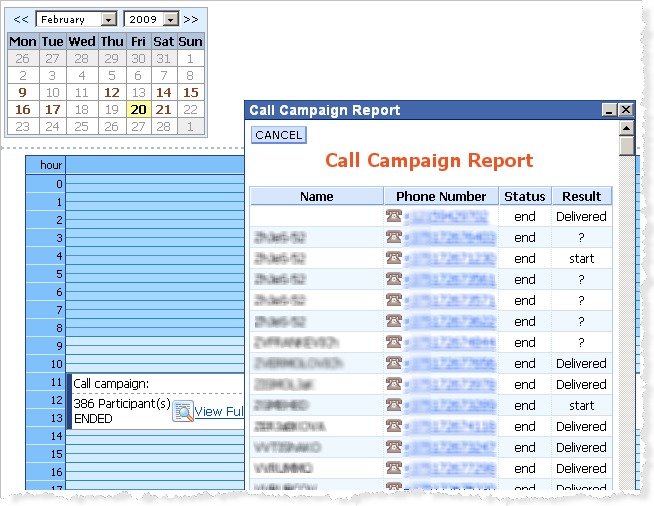 ---
'Call Campaign Details Screen' with Call Flow Results highlighted.